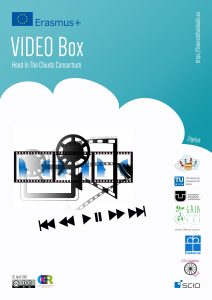 The first educational box worked with the topic of video making. The aim was to teach kids and young adults how to use mobile devices and computers as well as to understand the functionality of these devices and make use of the internet in order to solve tasks.
The box itself includes the challenge for kids to create a storybook, take pictures and videos, edit them to short videos, do interviews and encouraged the students to improve interpersonal competencies when introducing how to give constructive feedback
Some exemplary tasksheets from the Video Box: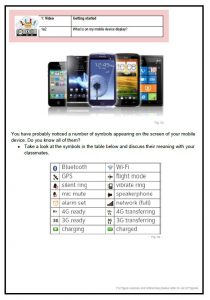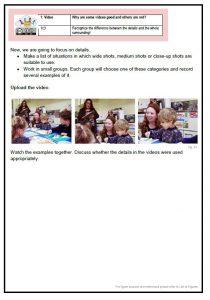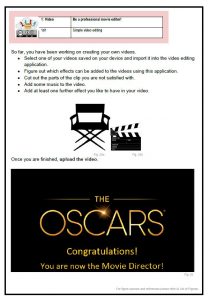 Here you can see one of the examples from our partner in Kosovo, in which the children safe themselves from an earthquake by going to the centre where the project Head in the Clouds is implemented:
Copyright Head in the Clouds Consortium – Video by GAIA
To download the content of this box please visit our "How to learn in the clouds" section.